A small but powerful business organization in St. Charles County, we are open to all businesses, including those outside of the immediate area that see a benefit in networking, being active in the community and supporting each other in a way that helps each of us to grow our business and develop professionally.
Join The Cottleville
Weldon Spring Chamber
Do you do business in the Cottleville and/or Weldon Spring area? Join our Chamber. Our membership rates are substantially lower than other area chambers and networking groups! Join today, click on the link below!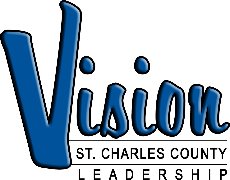 Vision Leadership is a Chamber
supported program, click on the logo to
​learn more about the program!
Monthly General Membership Meetings (GMM) for the Cottleville-Weldon Spring Chamber of Commerce are held the 2nd Tuesday of every month. Check in and networking, begins at 11:00 a.m. Please refer to our calendar to find deatils on the upcoming GMM.
Member Early Bird Rate: $20 if you RSVP by 5PM the Thursday prior to the meeting,
Member Rate: $25
Non-Member Rate: $25
In addition to the GMMs, the Cottleville-Weldon Spring Chamber has other great networking opportunities that include Leads Groups, Morning Cups, Cash and After Hours. Check out the complete schedule of events.
Check out our Chamber Store!